RELIABLE IT SUPPORT SERVICES
Choosing the right company that provides IT support services can save your company's time and money. By constantly monitoring your IT environment, Mellow provides trouble-free and continuous operation. This lets your employees stay productive, data remains safe and your business runs smoothly. If you value services that focus on your business, Mellow is the company for you!
Learn more
CREATING WEB APPLICATIONS
Thanks to new technologies and the Internet, our world is changing very fast. In such a dynamic environment, a business must act, react and process information much faster. At Mellow, we focus on innovative solutions that aim to maximize business performance in your company. We offer an innovative approach to creating web apps that will improve and facilitate information management in your company.
Learn more
WHO ARE WE?
Mellow provides IT support and strategic planning services for small and medium enterprises in Wrocław. Our smiling engineers will take care of every aspect related to your systems and computer networks, responding to everyday problems that like to happen in the least expected moment and threaten the smooth operation of the company.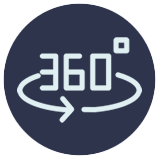 COMPETENT
We have the qualifications and skills necessary to identify and solve all problems related to the IT field in your company. We are happy to share our knowledge with you, which allows you to fully optimize the processes that IT solutions are involved in.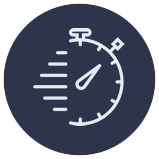 AVAILABLE
Mellow is a team of experienced and friendly IT engineers who are always at your service, ready to solve your problem quickly and effectively. By phone, remotely and at your office in Wrocław. We get to work within 15 minutes of your report!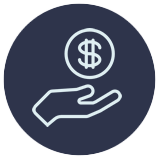 EFFECTIVE
We improve your business by implementing effective IT technologies and automating operations—wherever possible. We are always aiming to simplify procedures, facilitate access, increase productivity and save time and money!
We are the best solution for small
and medium business in Wrocław
We provide instant IT support in Wrocław and full access to our company's resources, we actively monitor your IT environment, handle updates and offer professional advice in an easily understandable way. Everything based on simple terms of cooperation!
INFRASTRUCTURE MANAGEMENT

We manage desktop operating systems and Windows and Linux-based servers, we provide efficient network configuration, take care of the stability of the installed software, regularly update systems and respond to hardware failures.
REMOTE ASSISTANCE

We have the tools that allow us to drastically reduce the time needed to fix problems. Immediately after receiving a report, our engineer will connect to a remote computer and will be able to work on it as if physically sitting in front of it.
MONITORING OF SYSTEMS

Technical and IT support doesn't only involve solving problems and removing errors but also, and above all, continuous monitoring of systems. This allows us to anticipate the upcoming difficulties and minimize the risk of serious threats.
SERVICE AT THE CLIENT'S OFFICE

We are able to solve most problems related to the functioning of systems remotely, but there are situations in which the presence of a technician at the client's office is necessary. Our engineers can appear at the client's office within an hour.
ANTI-VIRUS PROTECTION

Malicious software that can destroy, steal or block important company data has invariably been a threat to any business for years. We sell anti-virus software and implement top anti-virus solutions.
BACKUPS

The priority of every company using IT systems and storing key data in an electronic form is the implementation of procedures related to the creation and storage of backup copies. Our clients can count on our expertise and ready-made solutions.
DATA ENCRYPTION

Data is a key element of every organization and should be subject to special protection. Theft of laptops, entire computers or storage media containing confidential information is common. We offer specialized software that encrypts company data.
SOFTWARE

We sell utility software, office suites as well as operating systems, anti-virus programs, firewalls, and encryption tools. Our clients can count on individual discounts.